Module for a Smart BMS Lithium battery
---
Smart BMS module as jumpstart for your dedicated BMS
With this BMS module, you can quickly create a BMS containing all intelligence and safety functions.
You use it on a BMS baseboard that provides the power electronics and the connectors.
You can adjust this to suit your application, or you can let us do it for you.
Price: ☎ +31-85-2733462 or 📧 by email to Engineering Spirit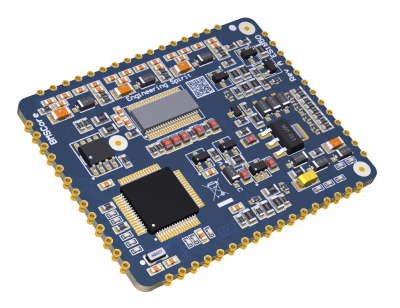 With this module you can create a Smart BMS that meets the requirements of UN38.3 and IEC 62133-2:2017.
There is test facility to test the PCB after production. There is also a tester to test the battery after installation so that assembly errors are still detected.
In this way, you can be sure that a reliable product will be delivered after the housing has been closed.
Do you make your own solution? Then you need to take care of certification yourself.
The BMS core module is a great help, because it already meets the certification requirements.
Also read about the Lithium Battery Management System for your device.
All the necessary tools to configure the BMS and to test it after production are available. It is even possible to do a test on an already closed pack.
Develop yourself, or we will help you with
Rapid development of your own fitting BMS
Battery life extension by one factor 2
Certification for UN38.3 and IEC 62133-2:2017
Saving on warranty claims
The benefits of the Smart BMS module
Support on the BMS from the Netherlands.
Functional test after installation.
Easy to install.
Configurable for the specific battery.
High reliability.
Keep control over warranty claims.
Service parts remain available
⇛
Smart BMS, e-bike battery, Battery Management System, E-bike electronics